Industrial Automation Services
Factory Automation
Factory Automation, also known as Industrial Automation, deals with the automation of manufacturing, quality control, and material handling processes. General-purpose controllers for industrial processes can include Programmable Logic Controllers (PLC) and/or traditional PC-based computers.

Factory Automation Includes the integration of systems such as:
Programmable Logic Controls (PLC)
Machine Vision Systems
Robotics
Component Indexing
Material Handling
Automation Strategies for Your Plant
Laxmi Control System engineers work with you to identify the correct factory automation strategy, whether automating a new manufacturing machine into an existing factory setting or creating a completely new custom machine solution.
Laxmi Control System specializes in the design, fabrication, and automation of custom assembly machines and assembly line equipment. Laxmi Control System designs, builds and automates assembly machines for:
Part descrambling and sorting
Part insertion
Part indexing
Sub-assembly insertion
Mechanical pick-and-place
Vacuum-assisted pick-and-place
Process Cycle of LCS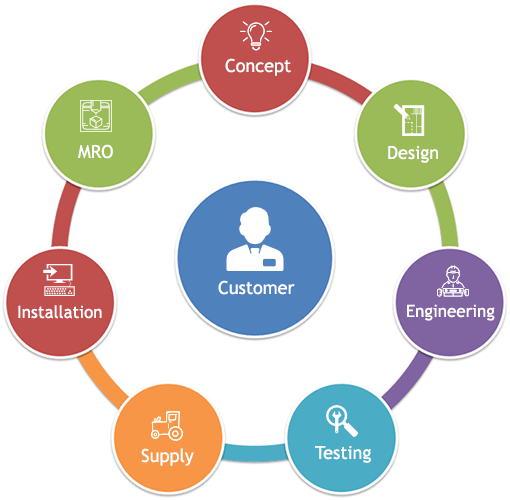 Laxmi Control System has over 30+ years of experience helping manufacturers harness the power of industrial automation systems.
Industrial Automation Documentation
We undertake the study and preparation of various drawings and documents related to the control system. Manuals are written assuming that the user has less expertise with the equipment and include: